ECHO is a strong, varied and vibrant choir that cultivates the beautiful and powerful sound of adult women's voices. We take great joy in singing together and in sharing a rich and diverse repertoire with our audiences at our concerts and at grassroots events around the city.
Each of our semi-annual concerts, in May and December, features a guest artist who has worked with the choir to bring us new skills, insights, and songs.
The music we sing reflects themes of joy, struggle, resistance, and love for one another and the Earth. It includes:
traditional folk songs in a variety of languages from around the world
music we have learned from our guest artists
work by contemporary Canadian composers
music from the jazz, blues, classical, modern folk and rock traditions
One Voice, our 25th anniversary CD with our favourite songs from 2002 to 2018, is now available.
ECHO is dedicated to remaining an accessible community to all people in Toronto by allowing a sliding scale for membership fees and for concert tickets.
Echo began in 1991 when Sarah John and Becca Whitla formed this community-based women's choir. After Sarah's departure in 1993, Alan Gasser joined as co-director. From the original 16 voices, Echo has grown to a strength of 80 members.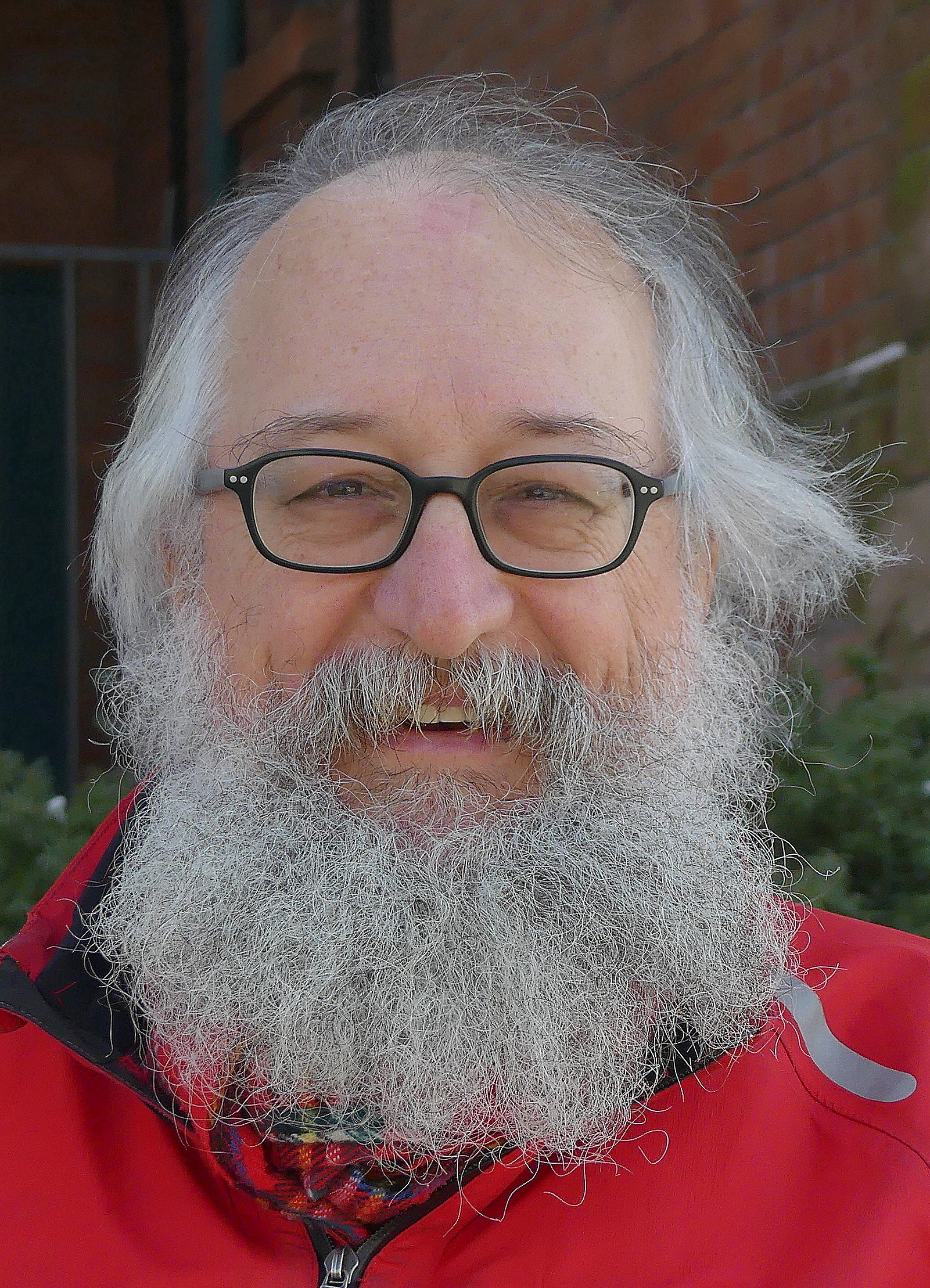 Alan Gasser
artistic Director
Alan Gasser, conductor, professional chorister, singer and voice teacher, has co-directed the Echo Women's Choir since 1993.
Alan has led countless choirs in Toronto over the past twenty-five years. He has sung Georgian folk music since 1985, with the Kartuli Ensemble, besides founding the Trio Kavkasia and the ensemble Darbazi. He worked with Village Harmony for many years in Vermont, and founded Worldsongs (in Canada) in 2005, as well as the hospice choir Singing Through Life (2015).
Alan grew up singing gospel and Anabaptist Apostolic hymns, leading him to his undergraduate degree in music (BMus) from the College of Wooster, followed by a Masters of Music in Choral Conducting from University of Minnesota, Twin Cities, where he studied opera and opera conducting. He also has an MA in Music Criticism from McMaster University.
His awards include the Silver Medal from the Georgian Ministry of Culture and the Award of Excellence from the Embassy of Georgia, both for his vocal work in the Georgian musical tradition. (Alan is thus one of the few people to be able to claim Georgian music awards in two successive millennia!)
His current practice incorporates his wide-ranging experience with American and world classical, pop, and folk traditions, in an effort to bring heightened authenticity to concert performances of these works within his own performing community, as well as bringing increased nuance and dynamism to all works through the cross-pollination between the various genres.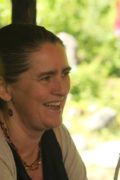 Becca Whitla
Founding artistic Director,
director emerita
Becca, now living and working in Saskatoon, has worked many years as a community music maker and teacher in Toronto. For Becca, music is a critical, vibrant and healing part of community life.
Becca:
Director Emerita of ECHO Women's Choir
co-founder and former co-director of the Echo Women's Choir
has a PhD in Pastoral Theology from Emmanuel College at the University of Toronto.
as of September 2019 is now teaching at St. Andrew's College, affiliated with the University of Saskatchewan in Saskatoon.
She has been the leader of the HERE Union Local 75 choir, the music director for over 20 years at the Church of the Holy Trinity, music coach and consultant for the innovative and ground-breaking Theatre Gargantua and a teacher for Worldsongs Vocal Camp and Village Harmony summer singing camps.
In 1998, she and Alan released the CD "Parlour Songs & Heart Songs."
She also recorded a CD with HERE choir (I Still Have Joy) and Emmanuel College at the Univeristy of Toronto (One God, Many Peoples).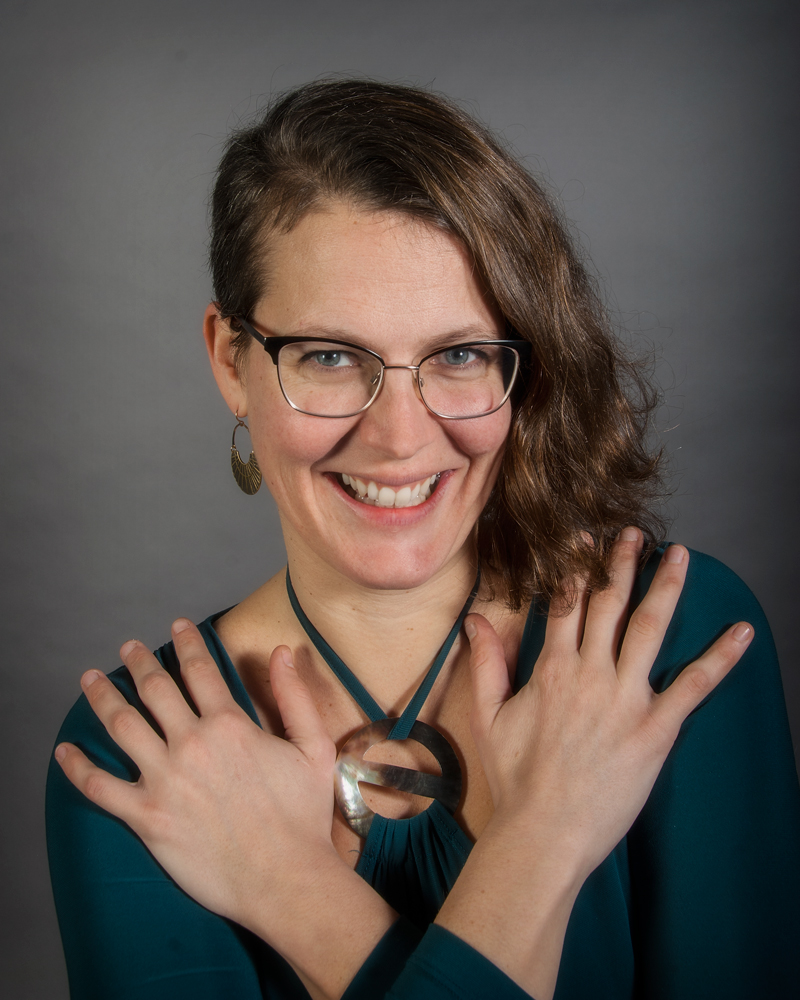 Susanne Maziarz
section lead - second sopranos
Originally from Hamilton, Susanne has been making her living as a musician in Toronto since 2009 when she obtained her Masters in Composition from York University.
Susanne also has her B.Mus from McGill in Composition (2006), a 3-yr. diploma from Mohawk College in Piano Performance (2002) and her ARCT from the Royal Conservatory of Music in Piano Performance (2001).
She is the Music Director at Neighbourhood Unitarian Universalist Congregation (since 2007) where she plays for weekly services, leads the Spirit Choir and Spirit Band, hosts a monthly open-mic and leads a monthly chant evening.  She is the accompanist and assistant conductor for Common Thread Community Chorus, a 75-voice SATB community choir dedicated to social justice.  She is a dance accompanist for George Brown College, Randolph College for the Performing Arts, Ballet Jorgen, and Toronto English Country Dance Assembly. In 2012, she started and continues to sing with the Comfort Choir, a small a capella group that sings weekly at the bedsides of patients in Palliative Care at Michael Garron Hospital. She is a songleader for the Climate Crisis Singing Squad-a group of singers dedicated to bringing community singing to the climate justice movement. On Fridays from 5-7pm she hosts the East End Climate Collective at Neighbourhood.  She loves to jam rock n' roll with friends and plays keys and sings original tunes in her band Houndbelly.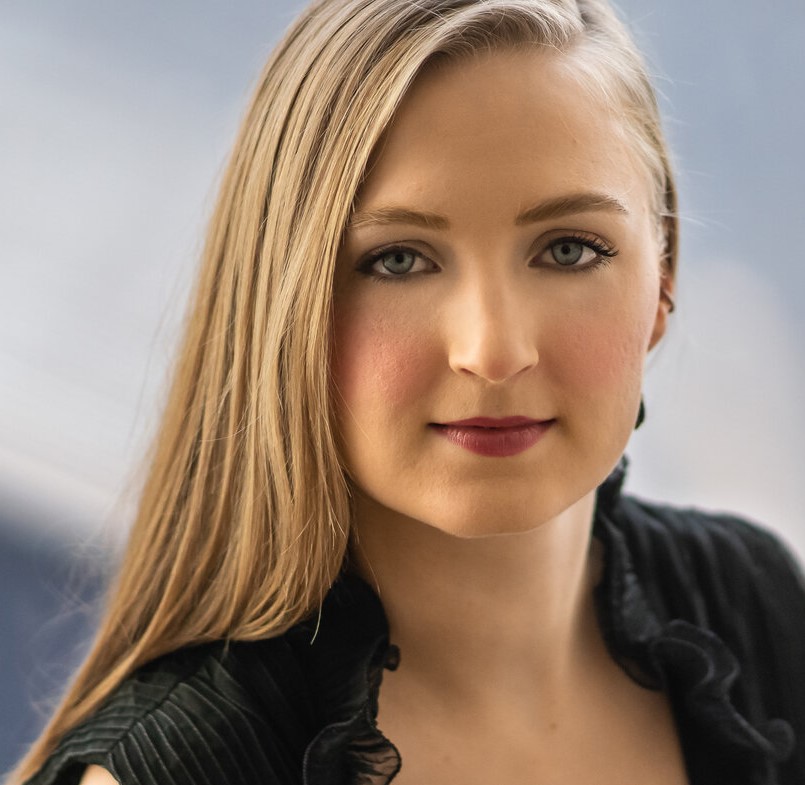 Alida Doornberg
Section Lead - first altos
Alida Doornberg has recently completed her Master of Music in Vocal Performance at the University of Toronto where she studied under celebrated Soprano Monica Whicher.
While at U of T Alida completed a teaching practicum through the Vocal Pedagogy program, and has since enjoyed growing and learning as a teacher by offering private voice lessons to singers of all ages.
From 2017-2019 Alida performed with Voicebox: Opera in Concert and was featured as a soloist in their "Chorus Fire" concert with Russell Braun and and Isabel Bayrakdarian, and "Comedy Unbound;" a tribute concert for Stuart Hamilton. Opera roles include Ino in Semele with the Toronto Lyric Opera Centre, Dorabella in Cosi fan Tutte and Cornelia in Julius Caesar with the Summer Opera Lyric Theatre of Toronto (SOLT). Additional chorus credits include La bohème with Against the Grain Theatre and Candide with Toronto Operetta Theatre.
Alida has participated in many prestigious summer festivals and Young Artist training programs including the Vancouver International Song Institute's French Melodie Immersion program, the Cowtown Opera Summer Academy in Calgary, the Taos Opera Institute in New Mexico, and "Si parla, si canta" Italian language and opera program in Urbania, Italy.
Alida is a graduate of the New England Conservatory of Music in Boston where she earned her Bachelor's of Music degree with Honours.
Echo has the pleasure of performing with many wonderful artists.
Earlier in 2022, Echo received a grant from the Canada Council for the Arts under its Digital Now initiative. The impetus for this initiative was to give performing artists, hit so hard by Covid-related restrictions, a chance to present their work to audiences through digital media. By the time we were offered the grant, restrictions had loosened somewhat, and we were running hybrid rehearsals. As Alan, our artistic director enthused, "We are coming back to life!" We named the project "ECHO!! Revived. 
From this past September and over the next year, Echo is working with guest artists to produce digital content which will be available for viewing on this website, our YouTube channel and Facebook. To date, the grant has enabled us to run workshops with Edmonton-based Maria Dunn when she visited Toronto in November, and to create two new videos featuring Maria and her music: a documentary-style video (A Conversation with Maria Dunn), and a shorter version that we incorporated into our December concert.  We have also been able to produce a high quality recording of the full concert.
More will be forthcoming in May 2023 with our guest artist Annabelle Chvostek!
Contact Us (we'd love to hear from you!)
Want to Stay in Touch? Sign up for occasional announcements and newsletters
Echo is grateful for the ongoing support of the Toronto Arts Council